Songs and sounds representing FLINTA* health.
Fictional journies dealing with FLINTA* health.
Real lived experience and commentary.
Emotion put to the page to describe experience.
Single shots or a series.
Your visual representation of health.
Painting, digital art, drawing, and more.
Take us into your world for just a moment.
We are a magazine focused on personal health experiences, including (but not limited to) physical health, doctor visits, mental health, chronic illness, and more. We accept submissions from anyone identifying as part of the FLINTA* community worldwide. Submissions are accepted on a trimesterly basis in December, April, and August, with a free period the first week of open submissions. Editorial services are available for an additional fee. We only accept work in English at this time. Please subscribe to our newsletter below to receive an invitation when submissions are open.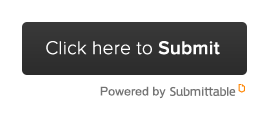 Please follow the below submission requirements. If you are a first-time writer, you can find excellent formatting instructions and examples on the Shunn website. We publish in digital, print, and audiobook formats for the widest distribution and inclusivity. Please submit only one genre per reading period. If selected, contributors are also invited to submit a recorded reading of their work for the audiobook.
Label your submission "Name-Genre-Submission"
Please include a short bio
Please include an artist statement with visual/audio submissions
Simultaneous submissions are accepted, but please email us to remove your submission ASAP if your work is accepted elsewhere (we'll respond with a virtual high-five)
We prefer no reprints, however will make exceptions if it's a perfect fit + very high-quality writing
All rights revert to authors and artists upon publication. We do request first publication acknowledgment if works are published elsewhere in the future. We also ask permission to post brief excerpts to social media for promotion. Anodyne Magazine will retain sole and exclusive ownership over the content for the entire time of drafting, editing, illustrating, and publication.
Poetry: submit up to three (3) poems in a single .docx document
Flash fiction: up to 1,000 words accepted + three (3) pieces in  .docx format
Longform fiction and nonfiction: submit up to 5,000 words in  .docx format
Artwork: submit .jpg / .jpeg format
Photography: up to three (3) photos per period in .jpg / .jpeg format
Video: please submit a single video per period — send an unlisted YouTube or Vimeo link (physical copies of the magazine will feature a QR code to your beautiful video)
Music/audio: submit one link to the audio file on SoundCloud or Spotify
We pay our contributors! Each contributor will receive a dividend of sales from the issue they are included in for as long as sales come in. Payouts occur quarterly via bank transfer.
Contributors will also be invited to a pre-launch Zoom session with the editors to network and strategize the promotion of their work for greater visibility. We believe every creator should receive the greatest support for their work, and that FLINTA* health experiences must be read about. We look forward to working with you!